September 11, 2001 Nutley residents
Lt. Robert Cirri - Police Officer, Port Authority NY & NJ
Dorota Kopiczko - USA consultant, Marsh & McLennan Cos. Inc.
Franco Lalama - Port Authority of New York & New Jersey
Frances Goodrich - screenwriter, playwright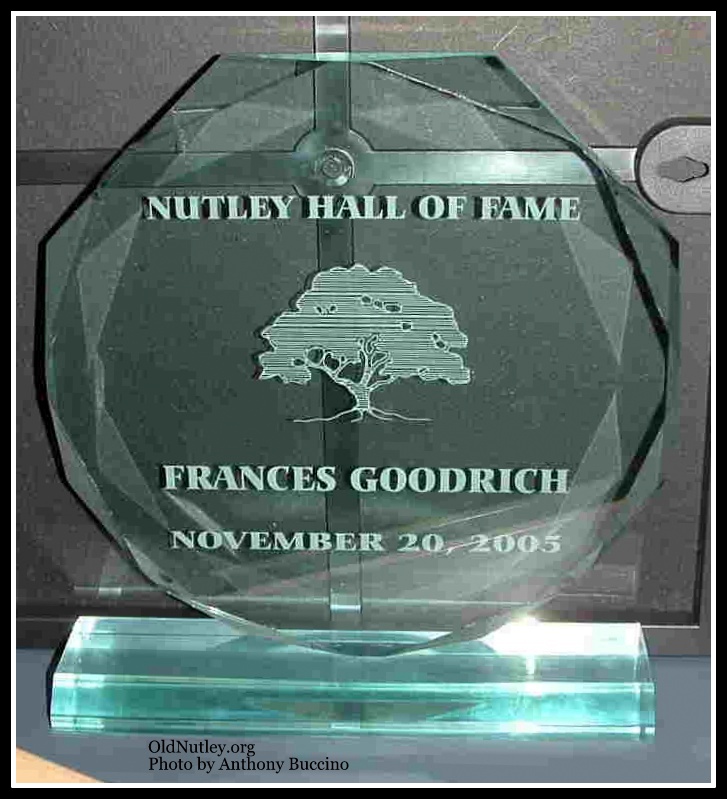 Annie Oakley
Martha Stewart
Dorothy Allison, psychic
Julian Himely Bigelow
Paul Goldberger - Pulitzer Prize winning architecture critic
Dr. Christine Haycock - Foundation for the history of Women in Medicine; Stop a Nosebleed
Jane Burgio - First woman to hold the job of secretary of state in New Jersey.
Kathryn B. Feuer - Russian literature scholar
Ron Fraser - 'The wizard of college basketball'
Steven Fastook - From OBC to CNBC
Thomas Francisco - Fine arts photographer
Christine Nagy - on-air personality
Bud Blake - Cartoonist: Tiger
Elan Carter - Miss June 1994 Playmate
Artists that lived in Nutley, New Jersey
Beda Zel Angle
Estelle Armstrong
William T.L. Armstrong
Natalie Bain
Clinton Balmer
Francis I. Bennett
Virginia Bennett
Robert S. Bowden
Edward Bridges
David Bryant
James Carlin
Ann Cole
Harry Chase
Earl Stetson Crawford
Maureen Crost
Charles J. Daidone
Francis L. Day
Paul Dougherty
June Driscoll
Guy Pene Du Bois
Arthur J. Elder
William Eville
Alfred Fanelli
Edward Loyal Field
Vivian Noyes Fikus
Mary Sargant Florence
Michael C. Gabriele
Ralph Goddard
Harry Grabowski
Tom Haas
Hamilton Hamilton
Charles W. Hawthorne
I. B. Hazelton
Alan Hewitt
Edith Hewitt
Arthur Hoeber
Roy Imhoff
Charles Kendrick
Richard Kramer
David Kwo
Olympia Lordi
Tom Lovell
Fernand Lungren
Frederick Dana Marsh
Reginald Marsh
James Marsh
Anne Steele Marsh
Abram Molarksy
John Moore
Marie Pupke
John Schermerhorn
Carl L. Schmitz
Tacie Sergeant
Edgar Sergeant
Marie Spinning
Frederic Dorr Steele
William A. Stuart
Albert Sterner
Roger Townsend
Emmy Van Deven
George Waldo
Muriel M. Woodcock
William Yeager
The Nutley Historical Society compiled this list of Nutley artists through records, news articles and research. Please feel free to add to the list by writing to the society. Many artists were drawn to the artists colony at The Enclosure in our town.
Famous Visitors - Mark Twain, Jacqueline Kennedy, U.S. Grant